Call for RFC Network Assistant
09 August 2022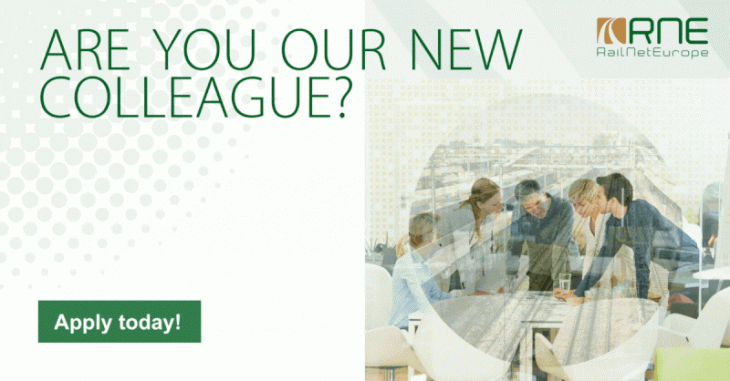 Call for RFC Network Assistant RailNetEurope (RNE) is an association of European Infrastructure Managers (IMs) and Allocation Bodies (ABs) with the common goal to facilitate international traffic on the European rail infrastructure and to increase the efficiency of the IMs'/ABs' processes.
Detailed information can be found on the RNE website: https://rne.eu/wp-content/uploads/Call_RFC_Network_Assistant.pdf
The mandate of RNE also includes development and implementation of harmonised processes supported by its IT tools throughout the Network of Rail Freight Corridors (RFCs). In order to provide support, stabilise and professionalise the joint work of the RFC Network, RNE is looking for an RFC Network Assistant.