European Year of Rail - The EU has designated 2021 as the European Year of Rail to promote the use of trains as a safe and sustainable transport.
01 September 2021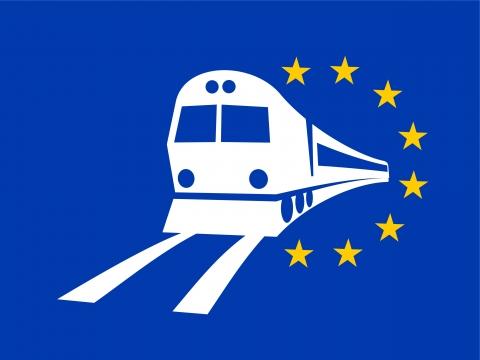 To mark this special year we asked our colleagues who work on railway in several positions tell their past, their plans and why they love their profession.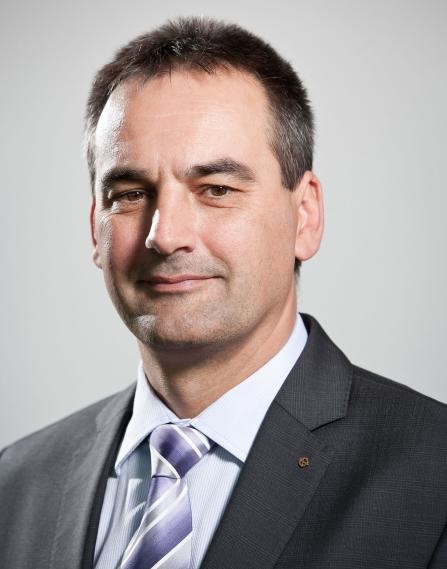 Szilárd Kövesdi, CEO of GYSEV Zrt.
Szilárd Kövesdi, CEO of GYSEV Zrt. comes from a so-called traditional railway family having its family members from generation to generation working for railways. He started his career as a station master and made all steps on the employment ladder. Since 2012, he has been the CEO of GYSEV Zrt. Under his leadership, the railway company which has about 2000 employees has successfully carried out numerous large-scale investments in a worth of more than 130 billion HUF. Strategic developments have taken place under his leadership, such as the modernisation and electrification of railway lines, the digitalisation of traffic management, railway safety and purchasing of new EMUs and locomotives. He is strongly committed in the development of EU Rail Freight Corridors, too therefore he is Member of the Management Board of RFC OEM and taking leadership roles in other RFCs, too. He admits that railways has been a passion for him from early childhood which was the reason of choice of railway oriented faculties already from his early studies until the completion of his railway operations engineering degree at university.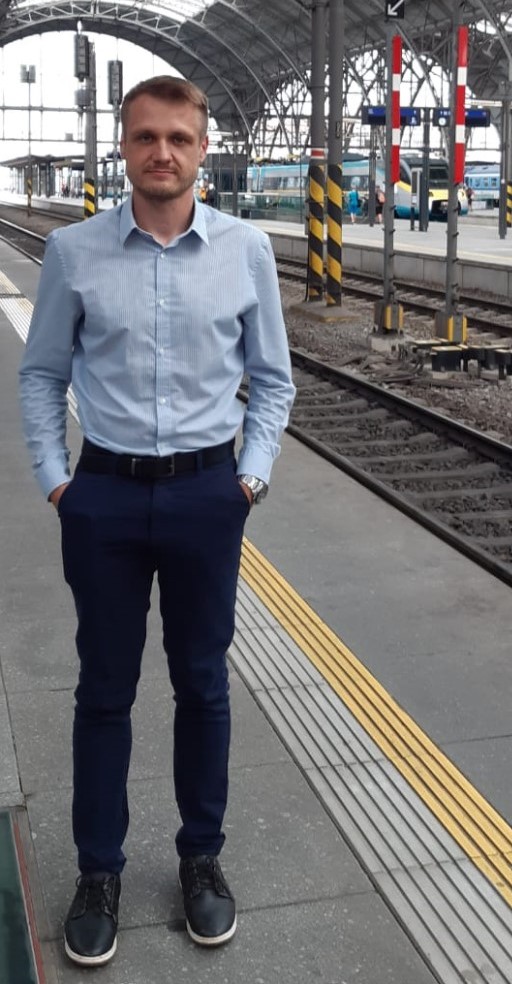 David Bursík, RFC Coordinator, Správa železnic, International Affairs Department;
RFC OEM WG Infrastructure Leader
Since 2014 I have gained working experience in all transport modes. I began my career working for an airline company. Then I was an employee of Prague public transport service coordinator and later, despite the Czech Republic being landlocked country, I also briefly worked in the sea transport mode. After a while I came to a conclusion to head in the direction of a transport mode which is my favourite and more traditional for the Czech Republic – the railway.
I personally come from the city of České Budějovice (Czech Budweis, the city of the famous beer), and it is not a coincidence, that in this city the first public horse-drawn railway on the European continent was built in the 19th century. In this context, choosing the railway transport mode was a boost for my career.
Several years ago I became part of European Rail Freight Corridors (RFCs) project. Currently I am RFC Coordinator at Správa železnic. As the Czech Republic is interconnected throughout four RFCs, this position is very diverse and involves various tasks. I closely monitor the work on all RFCs included in our railway network. One of my first assigned RFCs was RFC OEM. My duty is to coordinate the work for RFC OEM with my colleagues from Management Board and Working Groups. I am in daily touch with them and therefore I have great overview of the progress on the corridor. I also participate at different meetings as a Working Group Infrastructure Leader. The work of an international team with different cultural background really impresses me. My position combines a unique set of elements – the technical part, which suits my education; the international coordination, which allows me to expand my social capabilities and language knowledge and last but not least the environmentally friendly transport mode, which makes me feel I have a meaningful job for the society. The combination of these aspects is what I consider to be the biggest benefit of this position. In addition, I subconsciously feel that railway workers around the world are very responsible and extremely amicable people.
I strongly believe that railway is very efficient and environmentally friendly transport mode and has large potential and great future ahead. Hence, I am proud to be part of this great project.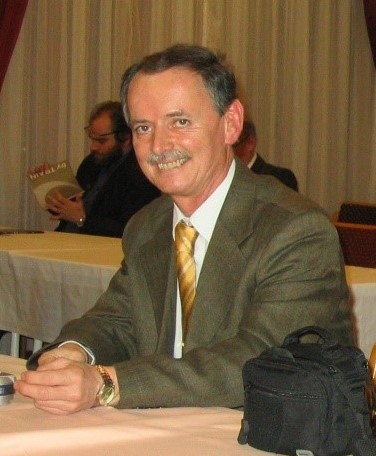 Jozef Patho, Manager of freight transport, ŽSR - Železnice Slovenskej republiky
I have been working on railways my whole life.
I started working for the railways after graduating in 1977 at the railway station Stúrovo.
From 1981 I worked in Bratislava at ČSD - Czechoslovak State Railways - Eastern Railway Administration, and dealing with planning of passenger transport, later as a specialist in the field of ČSD freight transport.
After the division of Czechoslovakia and subsequet division of Czechoslovak State Railways (ČSD), I have been working at ŽSR (Railways of the Slovak Republic) on the management of freight transport.
I regularly participate in working meetings of the UIC - EGK (Europaische Güterzugfahrplankonferenz), later FTE (Forum Train Europe) and RNE (RailNet Europe), as well as was as in working group OSJD - WMGS - freight transport.
After 44 years of active work in railway services in Slovakia and in Europe, I will retire by the end of the year 2021.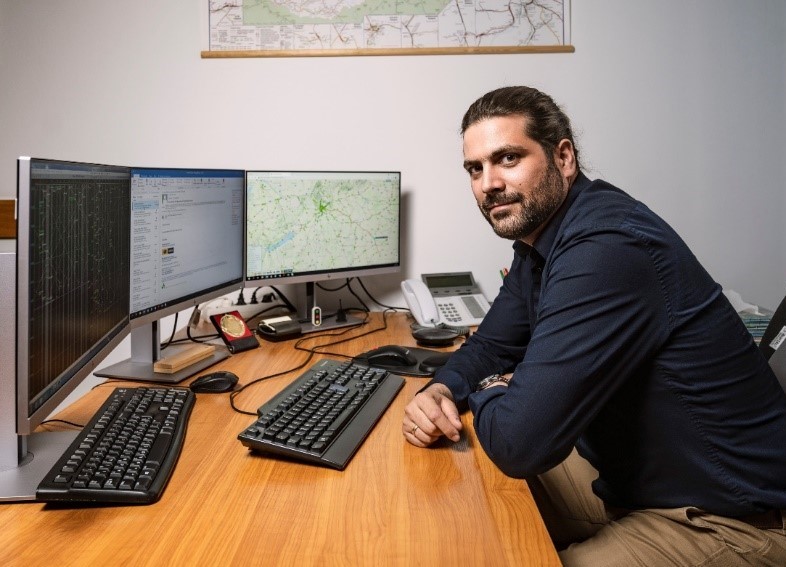 Gergely Tóth, Coordinator, MÁV Zrt.
I have been working for the railways for 18 years. Although I come from a railway family, I was drawn to the railway by chance. I started my career as a traffic controller, and after 10 years in the executive service, I worked my way up through the ranks to become a stationmaster, a specialist and then a coordinator.
I am currently in charge of the Traffic Management Group in Budapest. My main task is to supervise and control the smooth running of train traffic in accordance with the technology. Supervising the running of trains on the RFC 7 corridor lines is a daily task. I work together with my colleagues directly managing the traffic on these lines to ensure a high level of service delivery on our network. We are in daily contact with the dispatching services of the contractor railway undertakings, jointly organising, among other things, the running of corridor trains. We also have a key role in dealing with the consequences of work and incidents involving capacity restrictions, and in maintaining traffic in emergency situations.
I feel that operations management is rightly a prominent part of the traffic profession. I am proud of the work I have done here and I am confident that with this excellent team we can carry on supporting train traffic services for many years to come.
​